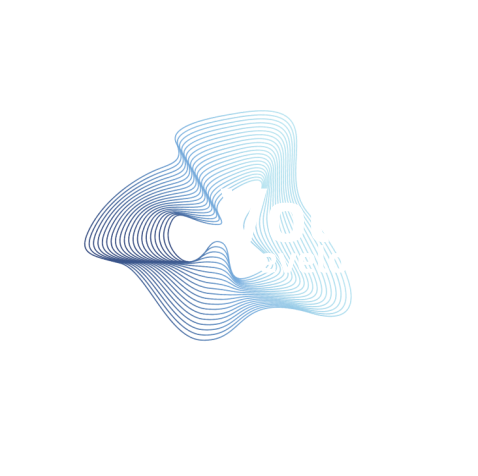 1. General Information
A. Privacy
Volt Development takes your privacy seriously. We process personal data about you when you use our website, our services, or when you provide this data to us yourself.
Under the General Data Protection Regulation (GDPR), Volt Development is the so-called data controller.
B. Summary
We strive to process the personal data you have provided to us in a careful manner. With this privacy statement, we provide you with a transparent and clear overview of:
The purpose for which we process your personal data;
The personal data we may process from you;
How long we will keep your personal data;
Which (sub)processors we use for the processing of your personal data;
Your rights under the GDPR with regard to the processing by Volt Development, and
The measures we take to protect your personal data.
2. An overview of the personal data we process
A. From you as a website visitor
Personal data that you actively provide when contacting us;
Location data;
Data about your activities on our website;
IP address;
Internet browser and device type.
3. Special and/or sensitive personal data we process
A. Minors
Our website and services are not intended to collect data about website visitors who are under the age of 16, unless with written consent from parents or guardians. Volt Development cannot verify whether a visitor is over 16 years of age, therefore we recommend that parents are involved in their children's online activities. This way, we can prevent data from being collected about children without parental consent.
B. Contact us if you suspect an error
If you are convinced that we have collected personal information about a minor without the necessary consent, please contact us at [email protected]. We will then immediately remove this information.
4. Why and how long we need data
A. Volt Development processes your personal data for the following purposes:
To be able to email you when necessary to carry out our services;
To analyze your behavior on the website in order to improve it and adapt it to your preferences.
B. Retention periods
Volt Development will not keep your personal data longer than is strictly necessary to achieve the purposes for which your data was collected. If you want information about our retention periods in your specific case, please contact us at [email protected].
5. Viewing, changing or deleting data
A. Your rights:
You have the right to:

view your personal data;
submit a request for correction of data;
submit a request for us to process fewer data;
request deletion of your data;
have your data transferred to someone else;
submit a complaint as described in article 8.

If you have any questions or comments about the data processing by Volt Development, please send a request to [email protected].
Volt Development wants to ensure that the request for access has been made by you. Therefore, we kindly ask you to send a copy of your identity document together with your request for access, correction or deletion. To protect your privacy, Volt Development requests that you black out your photo, MRZ (machine-readable zone, the strip with numbers at the bottom of the passport), passport number, and citizen service number (BSN) in this copy.
Volt Development will respond to your request as soon as possible, but in any case within four weeks.
6. Complaints Procedure
A. Internal handling:
If you have complaints about the processing of (personal) data, Volt Development would like to resolve them in mutual consultation. Please direct your complaint for initial handling to [email protected]
B. Dutch Data Protection Authority:
Under the General Data Protection Regulation, you have the right to file a complaint with the Dutch Data Protection Authority about our processing of your personal data. You can contact the Dutch Data Protection Authority for this purpose. For more information about your complaint rights, please visit: https://autoriteitpersoonsgegevens.nl/nl/zelf-doen/privacyrechten/klacht-over-gebruik-persoonsgegevens
7. Communication security by SSL encryption
A. SSL:
To protect you as a website visitor, Volt Development uses secure encryption technologies. SSL (Secure Socket Layer) encrypts your personal data used on our site. This ensures that your data is only visible to you and our server.
We use SSL encryption in all parts of our site where your data is used, such as when filling out the contact form. You can verify and recognize this yourself. When you are on an encrypted part of our site, you will see a lock symbol appear in the lower right or upper left of your browser. In addition, the URL will change from http:// to https://, indicating that the page is secure.
B. We take security seriously:
Volt Development takes the protection of your data very seriously and takes appropriate measures to prevent abuse, loss, unauthorized access, unwanted disclosure, and unauthorized modification. If you have any concerns that your data is not well secured or there are indications of abuse, please contact us immediately at [email protected].
8. Changes to this privacy statement
A. Changes:
Since Volt Development will continuously evaluate its own policies and may add new processing purposes to its website(s), changes may occur in this privacy statement. We will always make this known to you as a website visitor via the version number below.
B. Version:
The current version is 22042023
9. Questions
A. Contact person:
Volt Development has appointed a data protection officer responsible for the GDPR. If you have any comments regarding this privacy statement or have general questions about the GDPR, you can contact us at [email protected].